The Manchester United players came close to pressing the self-destruct button some hours before their all-important 2008 Champions League final clash with Premier League rivals Chelsea and had manager Sir Alex Ferguson for putting the situation under control. England international Owen Hargreaves was in that Manchester United squad and he recently told BeIN Sports what happened a day before the game against Chelsea at the LuzhnikiStadium in Moscow.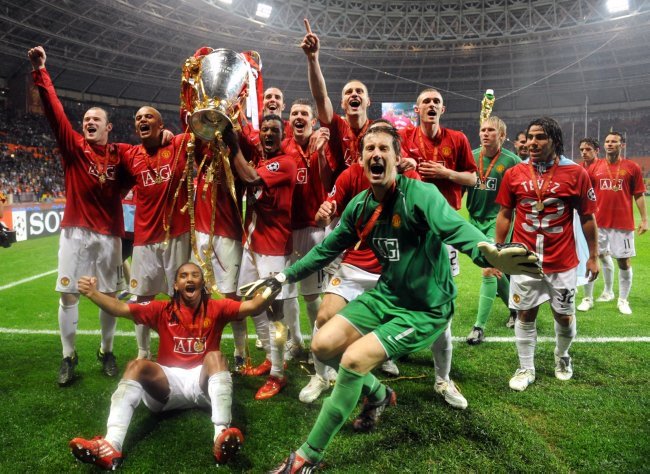 Hargreaves revealed that a fight almost broke out amongst the Manchester United players during a training game at the match venue. According to him, the training game was so intense that the two set of players involved almost had a fight. The ex-Bayern Munich player said one team lost and everyone was moaning at each other before Sir Alex Ferguson had to step in to calm the situation.
Sir Alex Ferguson didn't need to give a passionate team talk to his players on the day of the game as he could see that they were already charged up for the game after a near-fight situation the previous day as revealed by Hargreaves. The Manchester United players were not afraid of picking up injuries just before the D-day when they had the training game a day before the Chelsea encounter.
Manchester United took the lead in that 2008 Champions League final thanks to star player Cristiano Ronaldobefore Frank Lampard levelled matters for Chelsea as the two teams settled for extra time and then penalties after the two English teams could not add to their one goal.
The penalty shootout would long be remembered for the slip from Chelsea skipper John Terry while he was about to take his spot kick. Terry missed the penalty as he slipped and that stopped Chelsea from winning the shootout after five penalties each. In sudden death, Frenchman Nicholas Anelka missed his penalty to hand Manchester United and Sir Alex Ferguson another Champions League title to add to the one from the treble-winning season in 1999.