https://pbs.twimg.com/media/E_BCBKNVQAImURB.jpg
Legendary Manchester United manager Sir Alex Ferguson was a delighted figure at full-time following the comprehensive win over Newcastle United in the latest Premier League game for the Red Devils. The biv win over the Magpies was thanks in part to the two goals from Cristiano Ronaldo.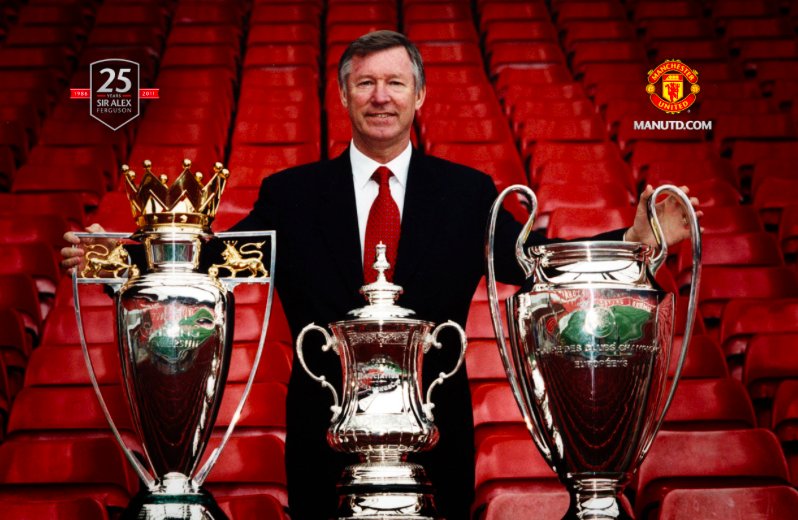 Five-time Ballon d'Or winner Ronaldo scored a brace to mark his second debut for Manchester United. His first Manchester United debut was in 2003 while Sir Alex Ferguson was the manager.Sir Alex Ferguson was reluctant to let him leave the club for Spanish giants Real Madrid in 2009. Ronaldo left Manchester United to sign for Real Madrid in a world-record deal worth £80m. The Portuguese national team captain spent six years in his first spell at Manchester United on the back of his transfer from Sporting Lisbon in his native Portugal.
Ronaldo could have returned to the Premier League to feature for Manchester City this season if not for the influence of Sir Alex Ferguson who convinced him to return to Old Trafford. Apart from Ferguson, ex-Manchester United teammates Rio Ferdinand and Patrice Evra also influenced Ronaldo who opted for a return to Manchester United ahead of Manchester City. Portuguese international teammate Bruno Fernandeswas also an influence on Ronaldo in his choice of a return to Old Trafford.
Manchester United fans including Sir Alex Ferguson had high expectations on Ronaldo ahead of his second debut against Newcastle United and he didn't disappoint. Ronaldo scored twice to lead Manchester United to a 4-1 win over Newcastle United and the  his performance received a seal of approval from Ferguson who was in the stands to watch the game. In addition to the brace from Ronaldo, Fernandes and second half substitute Jesse Lingard also scored, while Newcastle United scored their goal through Spanish defender Javier Manquillo.