Sir Alex Ferguson is a legend at Manchester United after he led the club to several major trophies including two Champions League titles.In addition to the two Champions League titles, Sir Alex Ferguson also lost two Champions League finals. In his first Champions League final, Ferguson watched from the sidelines as his team overturned a deficit to win the game. His team scored twice in stoppage time through Teddy Sherringham and Ole Gunnar Solskjaer to beat German side Bayern Munich in the Champions League final in 1999. The game was played at the Nou Camp, the home of Spanish La Liga side Barcelona.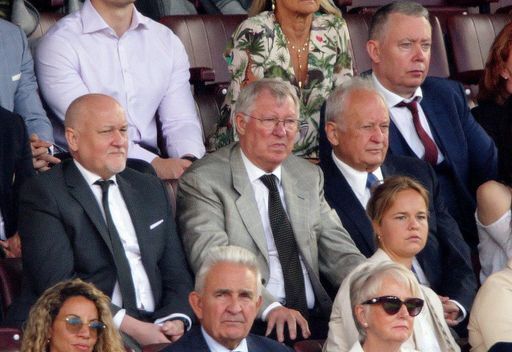 Ferguson won his second Champions League title by beating Chelsea on penalties. Manchester United and Chelsea played out a 1-1 draw in the 2008 Champions League final in Moscow, Russia. In the end, the Red Devils ended the game by beating Chelsea on penalties.
In his third Champions League final, Sir Alex Ferguson and his Manchester United players were played off the park by Barcelona. African star Samuel Eto'o and seven-time Ballon d'Or winners Lionel Messi scored the goals as Barcelona beat Manchester United in the 2009 Champions League final played at the StadioOlimpico, the home stadium for the Italian Serie A duo of AS Roma and Lazio.
Sir Alex Ferguson won his first two Champions League finals and lost two Champions League finals. The Manchester United legend lost two finals in three seasons against Spanish La Liga giants Barcelona who were managed by Pep Guardiola at the time. The first Champions League final loss for Sir Alex Ferguson was at the StadioOlimpicoin Rome as revealed earlier. The second Champions League final for Ferguson was at the Wembley Stadium in London and it ended in a 3-1 loss to Barcelona for Manchester United.