Legendary Manchester United manager Sir Alex Ferguson is undoubtedly the greatest Premier League manager in the history of the competition. The veteran Scotsman led the Red Devils to several titles during his time at the club.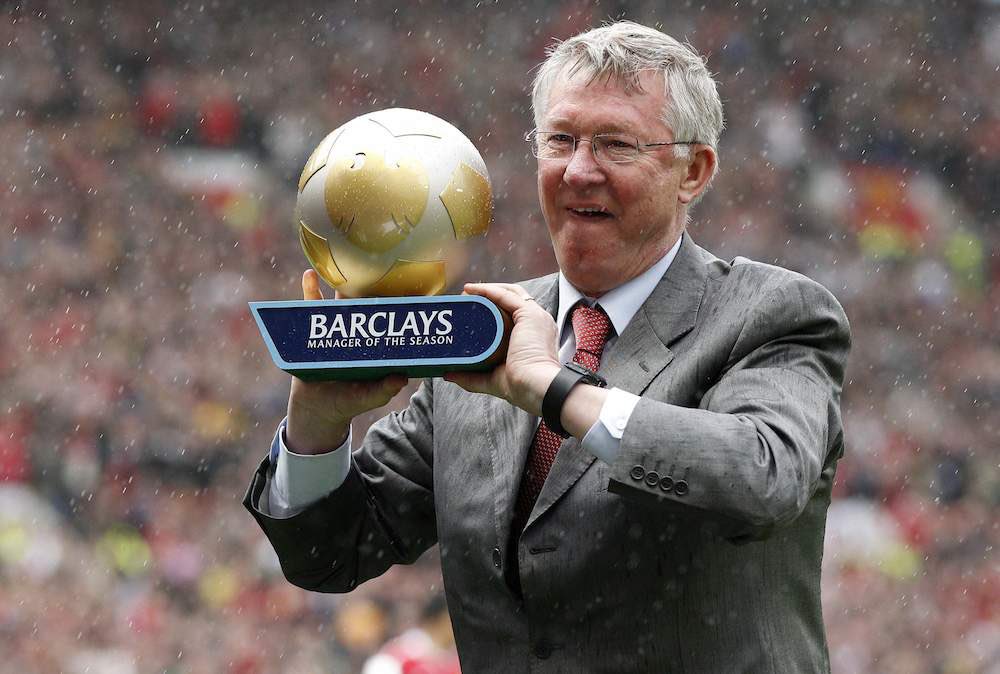 Sir Alex Ferguson was at Manchester United as a manager for almost three decades. He spent 27 years in the Old Trafford dugout between 1986 and 2013 when he called it quit shortly after leading the Red Devils to their last league title till date. His greatest achievement at Manchester United came at the end of the 1998/99 campaign when he led the club to an unprecedented treble.
Manchester United won the three major trophies namely the Champions League title, the Premier League title and the FA Cup title all within the space of a month. It was a fantastic response for Ferguson and Manchester United after they had lost the league title to rivals Arsenal in the previous season. Legendary Gunners boss Arsene Wenger had led Arsenal to the Premier League title in his first full season (1997/98) at the club.
Sir Alex Ferguson saw off a lot of adversaries in the Premier League era during his time as the Red Devils manager before he made the decision to retire as a football manager in the summer of 2013.
Ferguson had to see off Blackburn Rovers and their rich owners in the 90s before his renowned rivalry with Frenchman Wenger started in the second half of the 90s. He then saw off a young Jose Mourinho at Chelsea before his last duel with noisy neighbours Manchester City.
During his time at Manchester United, Sir Alex Ferguson won 26 major trophies to seal his status as one of the best managers in the history of the round leather game. He won 13 Premier League titles for the Red Devils and ensured that Manchester United became the most successful team in England in League terms with 20 titles.