Manchester United face Barcelona in a crucial clash in the Champions League Quarter Finals. United was able to pull off a dramatic victory at PSG in the round of 16 clash at Parc De Prince.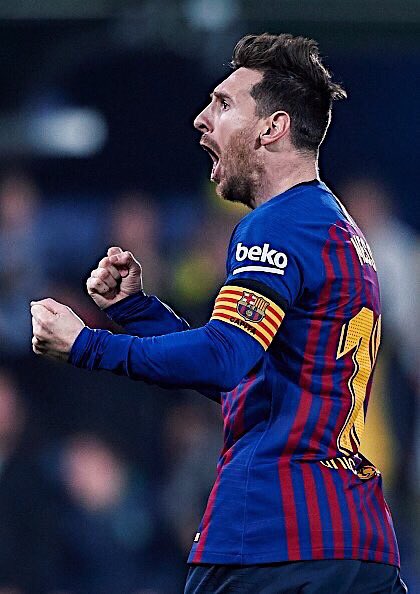 However, Barcelona poses a different task for United as the Spanish champions are more potent in their attack.  Boasting the likes of Luis Suarez and Lionel Messi in the attack United is likely to face a barrage of assault on their defence in both legs.
Lionel Messi is the talisman and leader of the team and the player that Manchester United needs to watch for. The 31-year-old has been sensational this season and leads the European goal scoring list with 29 goals this season.
His last performance away at Real Betis in La Liga was exceptional as he netted a sublime hat-trick in game. The third goal, in particular, was cheeky as he put a sublime chip over the goalkeeper leading to plaudits.
Manchester United manager Ole Gunnar Solksjaer would be taking a leave from Sir Alex Ferguson is looking for a way to stop Lionel Messi.  Ferguson faced the Argentine twice in his time at Old Trafford in which the Argentine was effective in both games.
According to Ferguson in his Autobiography that the centre back needs to drop in front of the Argentine whenever he is on the ball to disrupt his rhythm.   He talked about putting Chris Smalling and Phil Jones right on Messi.
Solksjaer can follow this template by using Phil Jones and Chris Smalling to man mark the Argentine ace. The likes of Paul Pogba and Marcus Rashford would also need to play their best game for the club as they would need to take their chances.
Sir Alex Ferguson would be watching from the stands and hoping that his former club can produce an unlikely shock.